We've been making films and animated videos at Tripwire for quite a while now — we have a ton of experience in the industry — but our combined 75+ years in production and marketing isn't what makes us the best collaborative fit for your organization's next video marketing initiative.
Experience, on its own, should not be your sole gauge for suitability in any situation. Experience won't tell you how responsive we are, how dedicated we are, how welcoming we are, how talented we are, or how committed we are while walking your team through our proven production process. You know what will predict all of these things and more? Culture. In fact, we'd argue that a potential collaborator's fitness to work with your company =  Skills  +  Resources  +  Cultural Alignment.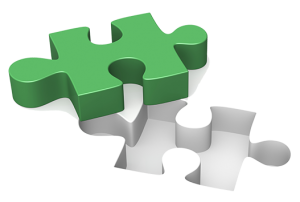 We Lead with Story and Culture
We are an intentional media company where progressive businesses come to collaborate, develop, and execute their stories with a proven approach. Storytelling and culture are at the centre of everything we do, and we wouldn't have it any other way. We make collaboration fun and involve clients throughout our processes, so that we can effectively create video and animation stories that connect with their target audiences. The outcome is a product our clients can use to ensure desired audiences understand the messenger as well as the message, and we believe it is an important goal of any project we take on.
We are a fun group that maintains a 'Grit and Gratitude' mentality (we work hard and say thank you every step of the way), and this is only part of what makes us different than all of the other video production houses or content marketing companies out there. Through education and collaboration we pursue engagement, product excellence, and authenticity with our clients and their audiences. We are a passionate, dedicated and fun-loving team, who are constantly striving to do our best work, every day, and in all ways.
We did the research that challenged our team to create new methods that help our clients achieve their goals effectively and with impact. We learned that emotionally-based content wins across all variables, and across all industries, and we refined our storytelling process to help our clients generate video content makes sense for them and their viewers.
A positive client experience is the cherry on the cake that is our workflow, and we value our clients as much as we do the films and videos we create for them and their audiences.
So, hi. It's nice to meet you.
Don't select your next video producer based solely on their years of experience (or even the hype behind their name). Choose your next collaborator based on their skills and resources and culture. Ask yourself how their culture aligns with that of your organization's culture. Think from a current and aspirational point of view. You won't regret it.
Feel free to drop us a line, or email, with any of your questions or interest in how we do things. We're pretty excited to help you build out your next video project, and can't wait to work with you and your team.
Written by Allana Schmidt, Director of Operations and Culture
[email protected]